Our first Christmas was coming up and I wanted to have sugar cookies to go with it. So I found a simple recipe with a good frosting and set out to make them on evening in November to test out my recipe before Christmas got here. So I asked my husband if he would like to join me...he said yes but he wanted to make his own kind so I said go ahead. He chose a peanut butter chocolate chip cookie recipe. So we headed off for the kitchen together to see what we could come up with. Well we also had to bring the laptop with and listen to one of Noah's favorite song "Christmas Cookies" by George Strait. Well needless to say we came up with two very good cookies. Noah was very proud of himself and I had a blast having him in the kitchen with me. The next night I rolled out the dough and Noah and frosted and sprinkled them! My new sugar cookie recipe is a keeper, I took Christmas cookies to mom and Dad's for Thanksgiving and our evenings in the kitchen well, they are memories forever!!
Our Song!!!
Noah's cookie station
My hard working man!!!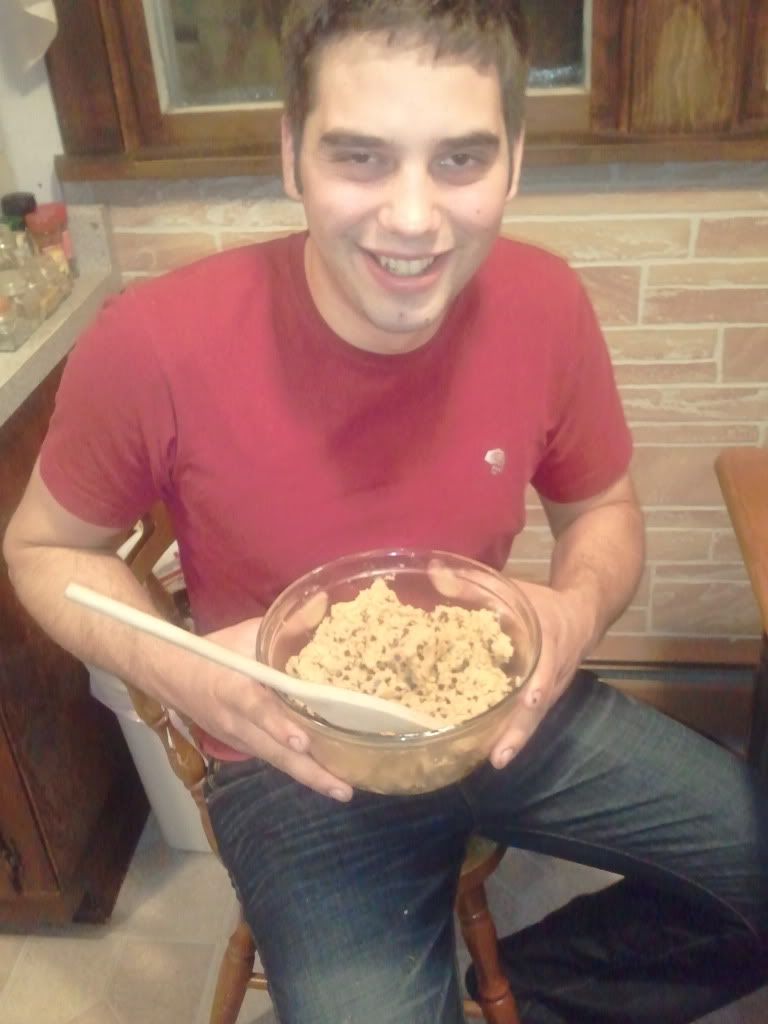 Noah and his finished product!!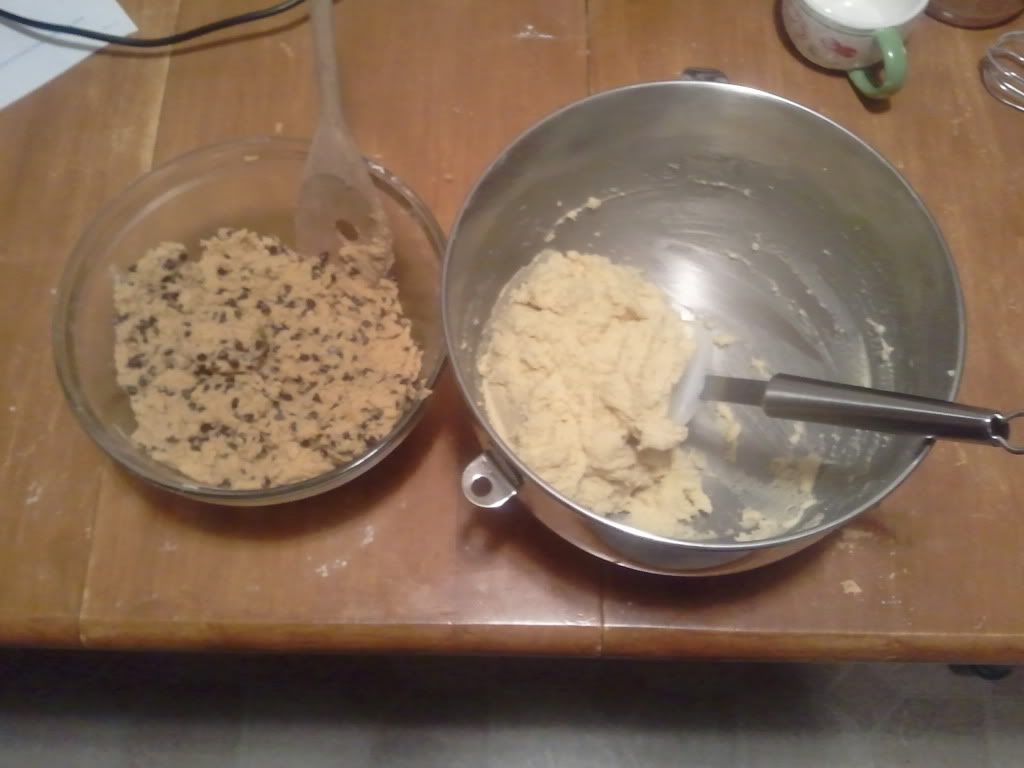 Noah's and my finished cookie doughs!